Gutter Covers, Gutters, Gutter Protection, Roofing, Siding in Highlands Heights, Kentucky and all surrounding areas.
Call 859-781-7444 TODAY to schedule a FREE, No Obligation, In-Home Estimate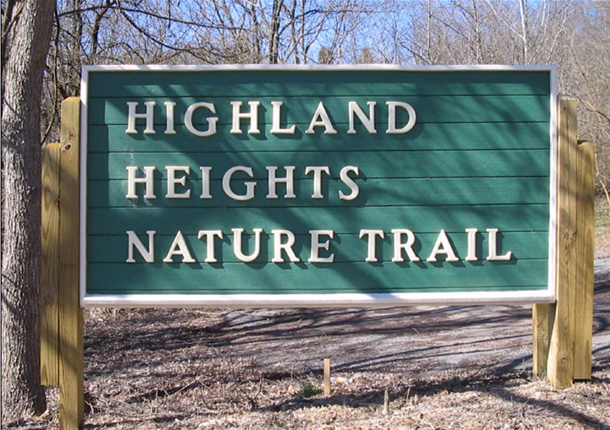 Gutter Covers Highland Heights, Kentucky
Gutter Magician can help you stop cleaning your gutters. We are the ONLY Solution to Gutter Pollution. Why risk a dangerous fall off of a ladder just to clean your gutters? It's just not worth it. Let the gutter professionals at Gutter Magician help you today end your worries about gutter cleaning. We offer the best solution for gutter cleaning with our exclusived Gutter Magician system. Have a factory rep stop by your home today to give you a no obligation estimate on the best gutter system in Highland Heights.
Highland Heights is an historic city in Kentucky
The area has been known as "the Highlands" since the 19th century. The District of the Highlands was incorporated in 1867.  The local post office was established in 1927, and the community of Highland Heights incorporated itself separately the same year.
Northern Kentucky State College, previously sited in Park Hills, was relocated to a larger campus in the city in 1971. It is now known as Northern Kentucky University or N.K.U. as it is commonly referred to. NKU is a NCAA Division I school competing in the Horizon League, which it joined on July 1, 2015 after leaving the Atlantic Sun Conference. The university's teams for both men and women are nicknamed "Norse." The name Norse has been a common term for Norsemen in the early medieval period, especially in connection with raids and monastic plundering by Norsemen in the British Isles (i.e. Norse Vikings or Norwegians).
Roofing in Highland Heights, Kentucky
Looking to add a new roof to your number one investment, your home? Look no further. The roofing experts at The Gutter Magician are here to help you. While other so called roofing pro's can take over a week to install your new roof often leaving a huge mess all week.  In many instances even a dumpster in your yeard. The Roofing team at Gutter Magician get it all done in only ONE day! We take your old roof with us onthat same day of install and leave no mess at all, no dumpster needed.
Highland Heights, Kentucky a great location and a great place to live.
Highland Heights is located in northern Campbell County. The city is bordered to the north by Fort Thomas, to the west by Wilder, and to the south by Cold Spring. Interstate 275, the beltway around Cincinnati, runs along the western and northern edges of Highland Heights. Its interchange with Interstate 471 is at the northern border of Highland Heights. Via I-471, Highland Heights is 7 miles (11 km) southeast of downtown Cincinnati.
Siding in Highland Heights, Kentucky
If you are considering siding for your home you can count on the siding team at the Gutter Magician. Fully trained and able to provide you with the best selection in the area, we offer premium siding brands for your options in beautifying your home.
Whether you need new gutters, gutter covers, roofing or siding in Highland Heights call the Gutter Magician and know you are buying from a family owned locally operated company that you can count on to deliver the best in products, and service for years to come.
Gutter Covers made in the USA